---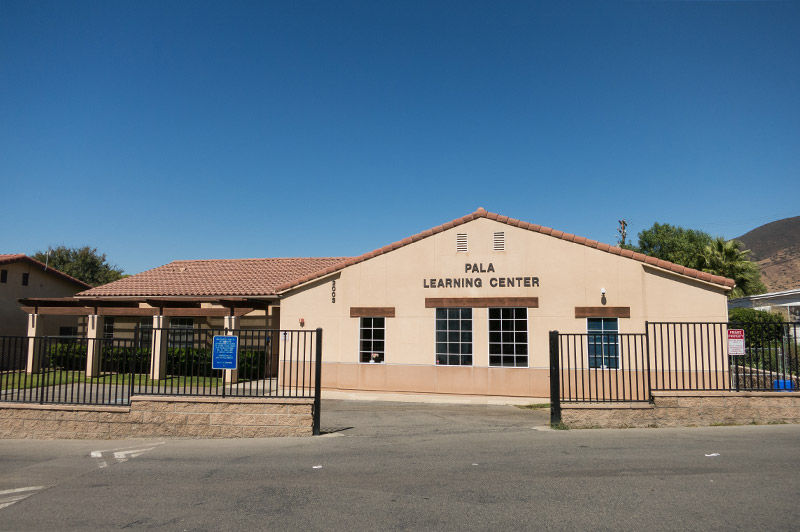 Pala Library

Pala Library provides free and easy access to information, with over 6,000 volumes and technology that enrich, educate, and empower every individual.  The Pala library is open to the Pala community and to Pala tribal members only.

Computer Lab

Computer Lab within the Learning Center, houses 12 computer stations, a laser printer, and internet services for the community. Staff is on-site to provide assistance with computer technology and software applications.  Please adhere to computer lab rules.

G.E.D. Preparation Program

G.E.D. Preparation Program is done on the computer or with an instructor.  It is designed for students who are at least 18 years of age.  Students are admitted anytime openings exist and are expected to attend a minimum number of 10 hours per week. These hours can be either in-class hours, or packets completed at home.

Adult Literacy & Adult Basic Education

Adult Literacy & Adult Basic Education provides opportunities for adults to complete high school or to improve their reading, writing, and math skills.  This program is also for those high school/GED graduates who want to upgrade their basic skills.

After School Tutorial Program

After School Tutorial Program helps students with additional instruction toward their current studies.  Student assistants are available to work with students and assist with homework. Tutoring is offered to K-12 students as well as college courses (i.e. general chemistry, calculus-based physics, math through the calculus series and differential equations).  Students will not be required to attend every session; they may attend on a "as-needed" basis.

Pala Family Literacy Program

Pala Family Literacy Program is a combination of adult basic education, parenting education and early childhood education.  Pala Family Literacy Program focuses on parents and children as a unit to:
1) Help parents get involved with their children's education.
2) Assist children in reaching their full potential.
3) Provide literacy training for parents.
This program also provides transportation.

Little Feathers Program

Little Feathers Program is open to the general public, ages 2-4.  This program helps children get ready for Kindergarten.  It helps build self-control, physical development, vocabulary recognition, social and emotional skills, geometric shapes, primary colors, shape recognition, and builds on creativity and imagination.

Winway Resume Program

Winway Resume Program specializes in "job winning" phrases, cover letters, and provides an interview simulator, negotiation strategies, contact manager and mail merge program, and professional fonts.

Tribal Scholarship Student

Tribal Scholarship Student must be an enrolled tribal member of the Pala Band of Mission Indians.  The scholarship fund pays 75% of the tuition to an accredited institution/school of choice.  Tribal members are expected to pay the remaining 25%. Student fees, parking, and books are also included (all costs are to be supported by receipts).  Scholarship applications are available at the Learning Center.  Incomplete applications will not be considered.

Palomar Community College (Pala Site)

Palomar Community College (Pala Site) is a public two-year community college.  Students may choose from Associate Degree and/or a Certificate Program, complete the first two year of a Bachelor's Degree, or enjoy personal enrichment classes for lifelong learning.
All services and students records are kept CONFIDENTIAL.
Programs subject to change.